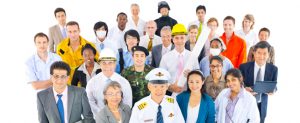 Employee benefits are a great investment for your company. They keep your business competitive in the search for top talent. Higher wages can bring in new employees, but a long-term solution is much more likely to keep them. After all, employee retention is often the main goal for small businesses, particularly those with less than 500 workers. If their pay is all that is keeping them working for you, what is to stop them from choosing a competitor down the road?
When you offer the right package, your workers will feel valued. And, you may be surprised to learn, 32% of job hunters listed health insurance as their most valued benefit – at more than double the percentage of those who chose a pay raise. At Cypress, any time you have questions about employee benefits, give us a call.
Get the Most from a Benefits Package
The most common way to boost your benefit package is to add health and wellness programs. Studies have shown that for every dollar spent on health promotion programs, the company will save an average of $3.48 in medical bills and $5.82 in absenteeism. That's an incredible turnaround, not considering the number of preventable illnesses that can be reduced by encouraging physical activity, positive healthy choices, and ending bad habits.
Health and wellness programs are an especially powerful tool these days because of the Affordable Care Act. Since businesses must offer health coverage to all their full-time employees, saving on medical bills is very important.
A fun alternative to dedicated wellness plans is to put together events that encourage fitness and smart choices. A company 5K, for example, would be an incredible opportunity to get your workers out and moving and also would encourage an improved company culture. Prizes and recognition will persuade more people to participate.
If you're not able to sustain huge packages for your employees (a problem for smaller businesses) or provide much in the way of programs, you can also implement voluntary benefits. They function like an insurance salad bar, allowing your staff to choose the plans they would like to add. The company can pay only for what their employees need, and the personnel find better prices than independent insurance.
Any of these three things will help you maximize your benefits, whether you want to host a company sporting event or tack on some voluntary choices. You want healthy employees, so work with Cypress Benefits Group to design the perfect plan for your needs.