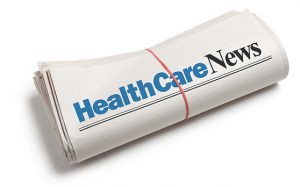 Health care coverage is notoriously confusing, and the Affordable Care Act has made the benefits process more complex for many employers. A working knowledge of health care benefit terms will aid your efforts to create a competitive and compliant package.
The Affordable Care Act
Known colloquially as "ObamaCare," the Affordable Care and Patient Protection Act (ACA) is a sweeping legislation passed in 2010 that aims to address gaps in health care delivery and ultimately lower the cost of health care for both consumers and the government. Starting in 2016, employers with more than 50 employees must offer health care coverage to their full time workers or pay a penalty. It also offers tax incentives to those with 25 or fewer full-time employees. The legislation is a large-scale reform and has many moving parts, which will be enacted through 2020. A benefits broker can help you find ACA-compliant health care coverage. Contact one now.
COBRA
COBRA stands for "The Consolidated Omnibus Budget Reconciliation Act of 1985." It asserts that an employee who has been terminated or faces layoff may continue on an employer's plan temporarily. The general term limit for COBRA is 18 months, though coverage may be extended up to 36 months in the event of circumstances like death or divorce. Virtually all group plans are subject to COBRA provisions, though some are exempt—like businesses with fewer than 20 employees.
Medicare
Medicare was a program that the Johnson administration established as part of the Social Security Acts of 1964. It's a government subsidized health plan that provides free or low-cost care to individuals over the age of 65 as well as younger people with certain disabilities. Most employees pay into the Medicare program with each paycheck. It has four parts: A covers hospital stays; B covers some doctor's visits; C is a HMO or PPO contracted by a private company to provide coverage from Parts A and B; and D covers prescriptions.
Want more information about the different kinds of health care coverage? Get in touch with a benefit administrator today.