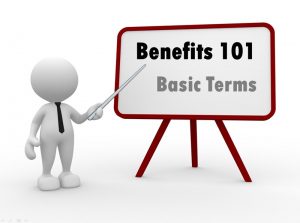 Gym memberships. Dental coverage. Life insurance. When it comes to benefits coverage, there's virtually no limit to what an employer can choose. But prioritizing is also key, especially when you're dealing with smaller budgets. What holds most value to an employee, and how can you, as an employer, make your benefits package more competitive without breaking the bank?
Medical
Health insurance is more than just a must-have for employees: it's legally required for most employers (unless you want to pay ACA penalties). The way you choose to offer ACA-compliant coverage is what sets you above the competition, which should only come after some careful introspection. For example, a Health Savings Account or Health Reimbursement Arrangement are increasingly attractive vehicles for consumer-driven healthcare. HSAs and HRAs allow employees to match contributions and choose the level of coverage that best suits their needs. As an added bonus, it can be a money-saver for employers.
Retirement
Retirement options are becoming more important for people as we face tightening budgets for Social Security and Medicare. Desirable job applicants are generally goal-oriented planners and want to know that you, as a company, are as invested in the future as you expect them to be in the organization's success. Retirement benefits such as IRAs and 401Ks are a valuable—if not essential—addition to any competitive benefits package.
Contingency Planning
Today's entering workforce members are carrying record debt loads, so things like disability and life insurance are attractive prospects for many employees. Both types of insurance are relatively inexpensive for a young, healthy workforce, so this can be a fantastic way to incentivize young talent to join your company for a minimal cost. Talk to a consultant to see if this is the right move for your enterprise.
The Extras
Companies are increasingly offering dental and vision coverage as well as extras that promote a healthy lifestyle, like discounts on gym memberships and wearable tech. While these may seem like an extravagance, preventive measures are actually a part of keeping your health care costs low and are an added perk for recruitment.
A benefits administrator can help you create a competitive benefits package for your company. Contact us to get started.