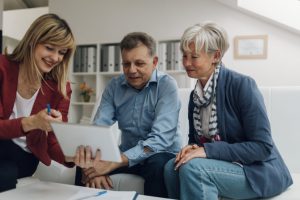 Choosing a benefits broker with a good reputation is an important first step, but it's only a part of the puzzle. Verifying that a consultant is the perfect fit for your company is just as important. How do you know that you're getting the best for your business?
Industry Experience
Perhaps most important is knowing your chosen benefits administrator has specific experience in your industry. You can get this information by asking for references from businesses who are in your field (and are also the same approximate size). If you're a health care business, your company should have health care experience. You don't want to be the guinea pig.
For some industries, flexibility is also key. The health care industry, for example, needs policy language that provides broad coverage for every contingency. A broker should be willing to deliver on your wishes no matter what your industry is. Talk to a benefits administrator to see if he or she has experience in your field.
Does Size Matter?
If you're a smaller business, you may be choosing a benefits consultant in the interest of remaining compliant with ACA regulations. If you're a larger organization with many employees, you may want to have a dedicated accounts manager to handle daily operations.
Having multiple representatives handling your benefits matters can be confusing, especially if your employees are calling with questions. No matter what size your company is, your chosen benefits administrator should be up to the task of answering all inquiries and completing enrollment and terminations efficiently. At best, he or she should be a complete extension of your HR department. If the services aren't up to par, it might be time to look elsewhere.
Choosing the best fit benefit administrator requires some research and introspection. To see if Cypress Benefits is a good fit for your unique business needs, contact us today.