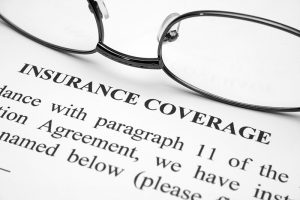 Hiring a benefits broker is a significant investment. This specialist will be an essential extension of your human resources department, providing information and tools to your employees and your organization. What should you expect from a benefits consultant, and what red flags should you look for during the selection process?
Look for an Established Reputation
You don't need to choose a huge conglomerate—in fact, a smaller firm can provide you with personalized attention—but your broker should have a reputation in your particular industry. Ask for references from businesses in your approximate size and scope. Also check their licensing and registrations for any red flags, like sanctions. You can check their disciplinary records via the state insurance commissioner's consumer hotline.
To check if your broker's ever been sued, do a simple web search to see if anything pops up. If your chosen broker has excessive disciplinary actions or lawsuits pending, it's a red flag.
Do They Serve Your Needs?
Once you've established the broker you've chosen has a clean record, make sure he or she offers all of the benefits you're looking for. Some companies focus only on retirement plans, for example, while others may work with them. Contact benefits administrators directly to see what services they offer.
Your industry may require other considerations: Do you have employees that work non-traditional work hours? If so, can the broker accommodate them if they have a question? Do many of your employees speak a language other than English, and can your broker accommodate them? There's no standard level of expertise, so make sure you have a company that can cater to your unique business needs.
Will You Need an Accounts Manager?
One important question to ask yourself is whether you'll need a dedicated accounts manager. You might if you're a larger organization or if you simply don't want to be telling your story to multiple representatives over and over. If this is an important consideration for you, ensure your chosen broker is willing to give you a dedicated manager for your account.
A benefits broker, when chosen wisely, is a valuable asset to your company. Get in touch with Cypress Benefits Administrators to see how we can help you achieve your business goals.