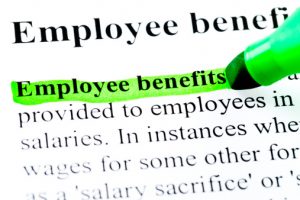 Employee benefits administrators can be an invaluable resource, but they're not all created equal. If your benefits broker isn't performing up to speed, it might be time for an overhaul. Here are some telling signs that it might be time for you to switch partnerships.
You're Lacking Personalized Attention
In today's age of technological advancement, there's no need for a response to take more than 24 hours. We're constantly glued to our devices, so an administrator should be able to answer your query within hours, not days. Even worse is when your questions are directed to a 1-800 number; questions about benefits, claims, and enrollments deserve a prompt and personalized response. If you're getting less than a thoughtful interaction with your current broker, consider a switch to someone who will put your needs first.
Your Employees Lack Education
The mark of a good benefits administrator is one who can effectively and creatively manage the needs of the organization with employee expectations. In other words, his or her job is just as much about saving employees money as it is guiding the company through the process. Your broker should be providing opportunities for employees to learn how to save money, which ultimately leads to the sustainability of the plan. If they're not committed to the notion, it's time to look for someone who is.
You're Lacking Direction
A benefits administrator should help you come up with a game plan. Goal-setting is part of the client-consultant relationship. Is your broker committed to maintaining the balance of organization budgets and employee needs with measurable objectives? Do you have a plan for ACA compliance? How will you phase it in through the coming years? If you can't answer these questions, it's time to find someone who can.
Lastly, transparency in business is an important quality for any company, but especially in the benefits industry. Your renewal process should be predictable. If you just got your renewal report and it wasn't what you expected, look for someone who will show you the light.
Benefits consulting requires a strong customer-client relationship with roots in effective communication and transparency. To learn more about how Cypress Benefits Administrators can help you achieve your business goals, contact Cypress today.