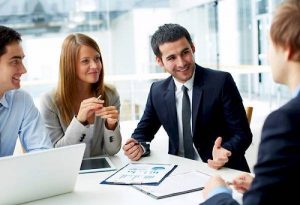 Your benefits package can set you, as an employer, apart from the competition. Businesses are increasingly turning to consultants to help them create benefits packages while minimizing cost; like most things, however, consultants aren't all created equal. How should you choose the best fit for your company? Follow these general guidelines.
Attending to Client Needs
A good benefits broker will look at an organization holistically and balance client needs with employee wants. The benefit of having a broker is that these specialists aren't looking to sell a product; rather, they play a consultative role in which tools they provide for employers to effectively manage their worker obligations and meet all compliance regulations. A benefits consultant has several key functions:
Helping employers weigh the benefits of high-deductible plans and self-funding health coverage
Creating workflows to manage the enrollment process
Providing scenarios about how proposed benefits would play out in light of health care reform, including taxes on premium plans
Perhaps the most important tenet in a benefits broker, particularly when working with a small business, is its ability to think of creative solutions. Small businesses work on smaller profit margins and budgets, so a broker should be able to think of innovative ways to comply with health care rules while minimizing out-of-pocket costs to the employer. Ask a benefits consultant at Cypress how he or she can help minimize expenses.
Providing Added Value
It stands to reason that a benefits broker should be worth the investment, providing a measurable value to the organization. This value comes from an organization that can provide advice throughout the year, not just during benefit enrollment.
A good benefits administrator will be willing to put aside the time to answer any of your questions. Contact Cypress Benefits today.