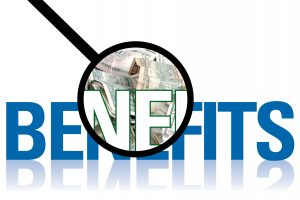 An inclusive benefits package could be the difference between a prospect picking you over a rival. The costs of providing these options, however, can be substantial. How can a company provide competitive benefit coverage while still minimizing expenses?
Think Industry Specific
Packages can be custom-tailored to match your unique business needs. This isn't only an attractive option for a prospective employee; it also makes good business sense. Some benefits providers use aggregate data of other companies in an industry to calculate risk and decide on premiums, and others simply use demographic data. Choosing a company that uses the former calculation will likely save you time and money.
Take Advantage of Consumer-Driven Health Care
Today's consumers are interested in having a say in their health care delivery, including how they spend their health care dollars. The National Center of Policy Analysis states that an important aspect of consumer-driven health care is having a health savings account (HSA) or Health Reimbursement Arrangement (HRA) to pay for medical expenses directly.
Matching contributions allows for employees to have more autonomy in their benefits packages. Those who want richer benefits may end up contributing more to an HSA or HRA, while those who would rather contribute less can have a basic benefits package. Talk to Cypress Benefits about which is right for you.
Employee contributions also drive consumers to make wiser health care decisions: for example, they may try to treat a case of the sniffles at home instead of running to make an office visit.
Emphasize Prevention
Employers can do their part in reducing health care costs by promoting health and wellness in the workplace. You may partner with a local gym to offer corporate discounts, offer discounts on wearable fitness technology and start a walking club, or conduct "Lunch and Learns" about the components of a healthy lifestyle. Employers should also take steps to ensure their workplaces carry minimal risk of injury, from ergonomic considerations to appropriate safeguards. Taking these preventive measures will ultimately drive benefit costs down.
Employee benefits are becoming an increasingly important consideration for job prospects. With a little planning, you can offer a comprehensive package while minimizing out-of-pocket costs. Discuss your options with Cypress Benefits administrator.